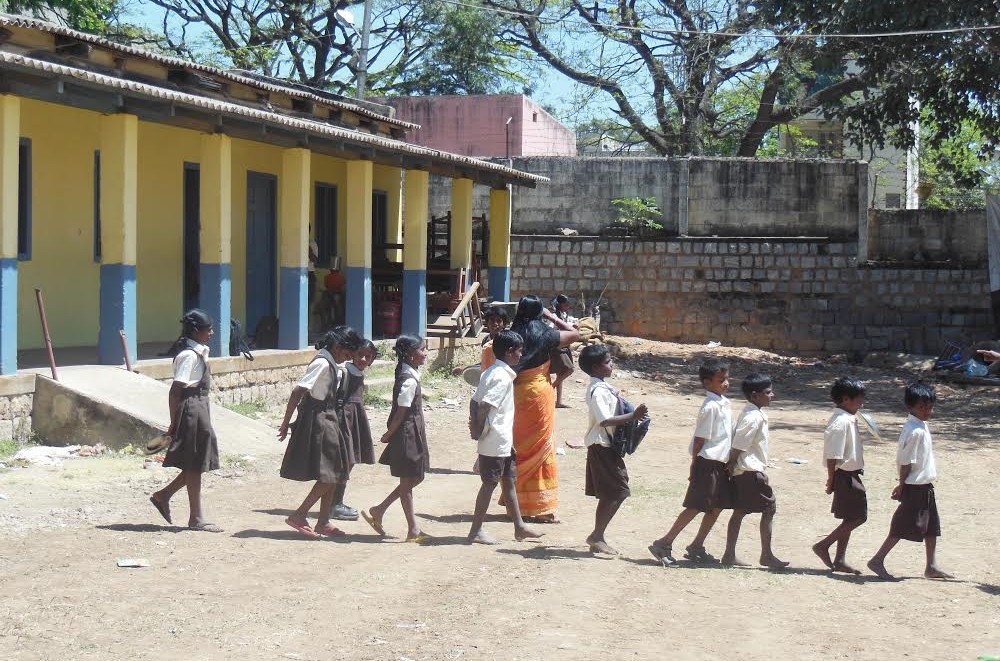 Code Banque - 20041
Code Guichet - 00001
Compte - 6669485W020
Clé RIB - 91
IBAN - FR49 2004 1000 0166 6948 5W02 091
BIC - PSSTFRPPPAR
Titulaire du compte
BLOOMING 
11 B rue Pierre Nicole
75005 PARIS FRANCE
(Merci de mentionner le nom de la cause pour laquelle vous faites votre don sur l'intitulé)
Envoyez votre chèque à l'ordre de "Blooming, s'épanouir à l'école" à l'adresse : 
11 Bis Rue Pierre Nicole 75005 PARIS 
(Merci de mentionner le nom de la cause pour laquelle vous faites votre don au dos du chèque)
 Bring the school « Tamil Higher Primary School » in Bangalore to the level of excellence

In 2013, our partner Ashwini Charitable Trust (S?), Bangalore, was able to "adopt" the public primary school "Tamil Higher Primary School", where 118 students are enrolled, but where only 70 attend regularly. First buildings were renovated, and the playground renovated; now, the goal is to mobilize volunteers and to provide support to students and teachers with educational materials, vaccination campaigns as well as with a program for the development of creative abilities.